Here are the seats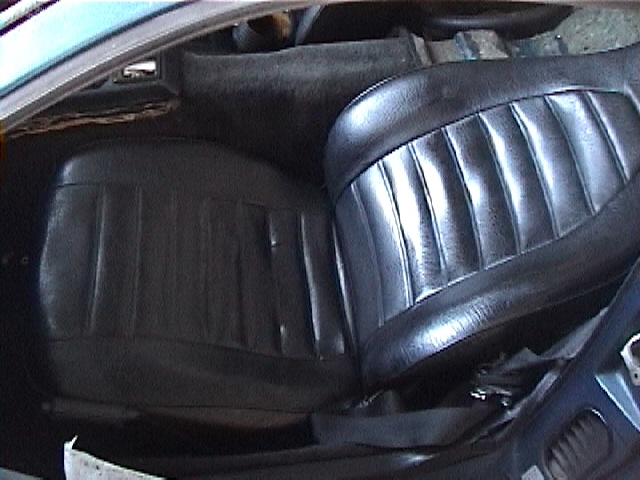 The drivers seat is in ok condition, it has a small seam tear, and minor punctures. As you can see in the pics below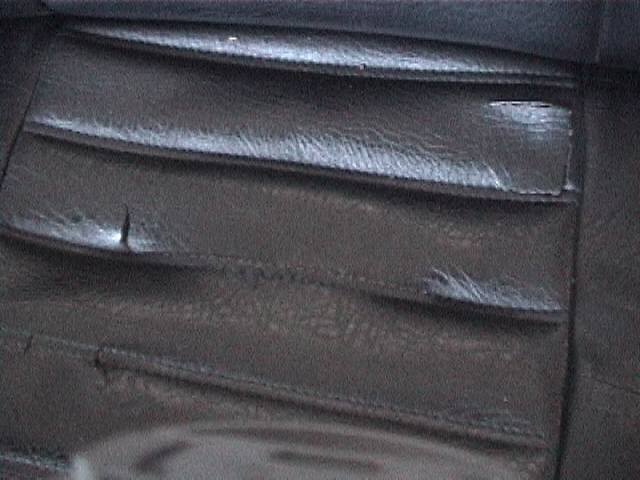 this is the drivers side bottom, the top of the pic it the rear of the seat. You'll notice the little panel that is splitting at the seam and the little tear on the left.
Here again you can see the seam split at the top of the picture, and in the middle you can see the spot where the
seam is stretching near seat back lean adjuster.


i
Here in the middle to upper left, you can see the small what looks like a puncture.

The passener side only has one minor tear which is the little white line in the picture.
Again here any fair offer.